Hello friends,
Now, I believe in a very large dose of music every day. Not just singing along to the radio in the car or listening to Pandora while getting ready for the day, but all the time. A great option in music when you're faced with studying, reading, or writing, is soundtracks. As an expert in always wearing my headphones and ignoring the world, I thought I'd share with you all some of my favorite period drama soundtracks. I use to make fun of my brothers for enjoying movie soundtracks, but then my eyes were opened to the wonderful world of period drama movies and their magical music. So to help you be a little more happier and a whole lot more productive, here are some of my favorites
i. Emma (2009)
If Mr. Knightley isn't reason enough for you to watch this beautiful adaption of Jane Austen's
Emma,
(which he totally should be because he's adorable), than watch it for the soundtrack. It's so fun! It's almost always on while I'm reading, fun fact. Bonus points if you listen to it while reading
Emma
and drinking tea. You're basically almost as savvy as me.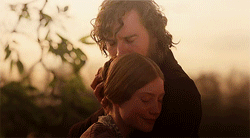 ii. Jane Eyre (2011)
This soundtrack is pure loveliness! It translate the tone of the novel into music so perfectly. Actually, last November/December when I was reading
Jane Eyre
, I would listen to the soundtrack and it was such a pleasant reading experience. Honestly guys, I know a lot of people have issues with this adaption, but it's so beautifully filmed and has splendid music so go watch it anyways.
iii. Pride and Prejudice (2005)
Another controversial period drama adaption. Don't hate me here guys, but I actually like this version better than the Colin Firth one. I KNOW, oh my goodness how dare I?? It's just so pretty and the music is to die for. Plus, I watched this movie before I ever read the book, and I fell in love with the story, which led me to read
Pride and Prejudice
and be opened up to the wonderful world of Jane Austen. So don't hate me, and go listen to the soundtrack.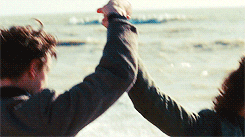 iv. Atonement (2007)
I discovered this soundtrack before I even watched the movie, and fell in love. The movie itself is very powerful, though is rated R and has some adult content, so just a warning. But besides that, it was pretty good! The music, to me at least, tells a story from beginning to end, and I just love how it was composed. It also uses a typewriter at times and it's just so cool! So you should go listen to it.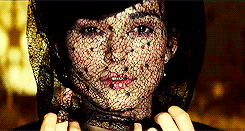 v. Anna Karenina (2012)
I'm now just realizing three out of the five all star Keira Knightley, but you can't blame me, she's in a lot of period dramas with fantastic soundtracks! Anna Karenina is no exception. I haven't actually seen the movie yet, but I've listened to the music quite a bit and it's just so fun! It's a lot different than the rest, and I'd love to see how it fits with the tone of the movie and novel, but that will have to wait for another day. For now, just know the music is quite pretty.
What's your favorite period drama soundtrack? Or just plan movie soundtrack? Do you agree with any of the ones that are on my list? Leave me a comment down blow, I'm always up for new recommendations!
Have a wonderful week,
Elizabeth